Twin brothers, Dane and Derek Wilson, began what is now MiddleTown Property Group, in June 2013 when they purchased their first property — the house they rented while attending Ball State University. Over the next four and a half years, their personally owned portfolio grew to dozens of houses, eight apartment complexes and 200+ units. After outgrowing their property manager, in May 2016, Dane and Derek started their own management company, which is now MiddleTown Property Group. They brought on Matt Abner as President and CEO to operate and continue to grow the company.
Dane and Derek are committed to improving their hometown of Muncie. They envision the quality of housing to rival West Lafayette and Bloomington, and have already started the revival.
Middletown Property Group operates two resident facing brands: MiddleTown Student Living (Ball State student) and MiddleTown Living (conventional: Muncie/Indianapolis/Ft. Wayne/surrounding communities).

Why MiddleTown?
It stems from our roots. Middletown is a name for Muncie that came about from a project called the Middletown Studies which looked at Muncie as the every-city, middle of America, and used it as an example of social trends in the United States. And while we expand our reach beyond Muncie, we're proud of our local roots.
Voted as a winner for Best Property Management in Muncie 2023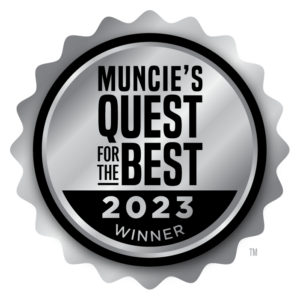 Dane A. Wilson, Co-Owner
IN Real Estate Brokers License #RB15001613

Derek A. Wilson, Co-Owner

Matthew D. Abner, President + CEO