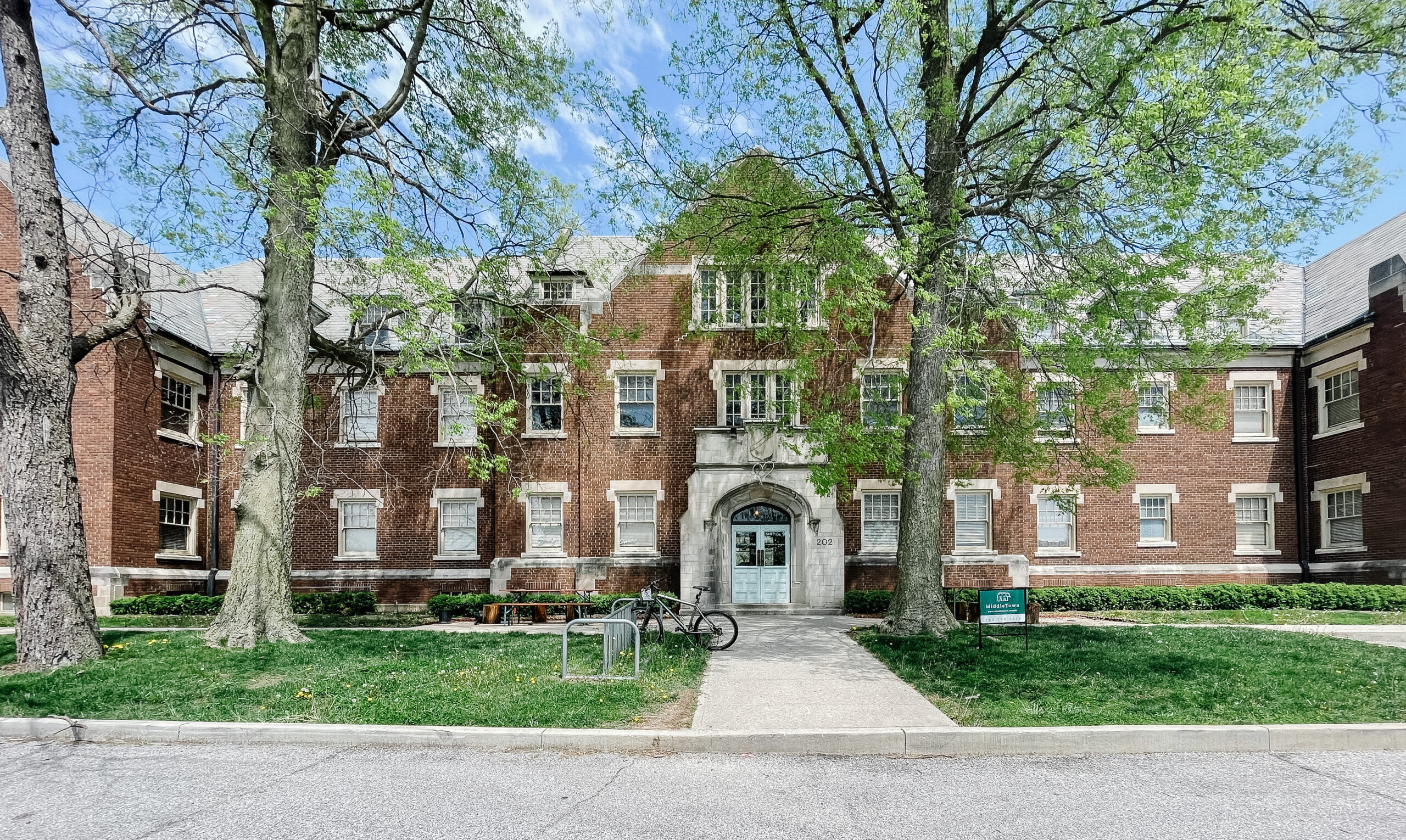 Central State Mansion: a historic and beautiful property in the heart of Indianapolis. With its unique co-living setup as well as amenities like a sauna, pool, gym, library, and more, the property has a high potential to be an invaluable investment—if it is managed well.
However, before MiddleTown stepped in as the property management group, its owners struggled to maintain the building. Many of its amenities had been closed or badly needed upgrades. In February 2023, Central State was only about half-occupied due to the amount of work that was necessary to bring out its true colors and how hard of a sell that made it for both potential residents and investors.
When Reverie Estates brought MiddleTown on as their property management company, MiddleTown saw their vision for Central State Mansion and committed to the hard work of bringing that vision to life by pouring time and resources into the property. Over the course of the next year, we re-opened the sauna, upgraded the kitchen, opened the pool, and began working on a partnership with the local HOA to coordinate gym and pool membership programs. By doing so, occupancy increased to 100%, leading to the base rent in September of 2023 being nearly double February's amount. The stabilization of the property has opened even more opportunities for development deals in the future.
Not only has the property improved physically, but there has been a growing sense of community among residents too. Residents have been enjoying biweekly cookouts, allowing them to foster connections with one another. In fact, residents are so happy that lease renewals are at nearly 100% with almost no delinquency in payments.
Through MiddleTown's commitment to building people and building communities, as well as a whole lot of grit, Central State Mansion has blossomed into its full potential as a thriving community and valuable investment for residents, owners, and investors.